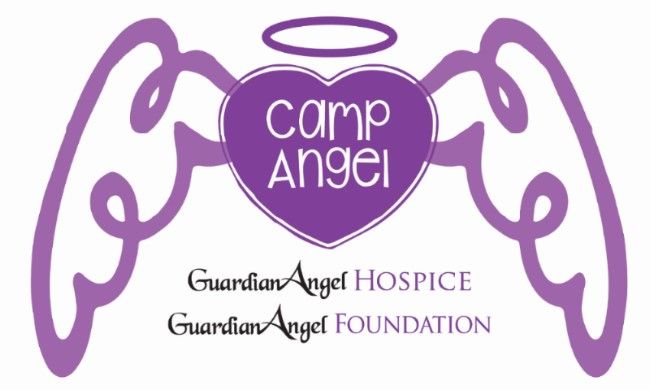 The death of someone we love is a LIFE CHANGING EXPERIENCE

      that forever affects who we are and how we view the world. 

            Grief is the normal response to the death of a loved one.
When children and adolescents are faced with the death of a loved one, the support necessary to guide them through the journey is one that is somewhat different than that of an adult.  Children and adolescents  process situations and events much differently than adults.  They may not realize that it is normal and natural to feel the way they do during the grief process.  Grief may take longer to heal as their development and understanding of death changes as they grow. 
Camp Angel is designed to assist children and adolescents with this  process and provide them a meaningful, healing and enjoyable experience.  Camp provides the opportunity to meet other campers, like themselves, who are learning about and understanding their grief. It's nice to know you are not the only one.
Camp Angel also allows the campers to run, play, laugh, be themselves, and have a great time (which is also very normal in the grief process)!  No matter what level of grief a camper is at, they are understood and accepted.
Camp Angel is staffed by volunteers from Guardian Angel Hospice and the local community.  All volunteers are carefully screened by the Camp Angel Committee and receive training prior to Camp Angel.  A Licensed Nurse will be at all Camp Angel events to assist with basic first aid and needs for all participants.  Camp Tecumseh staff is also on hand during the Teen Retreat to supervise campers for activities such as horseback riding and rock wall climbing.
Camp Angel Teen Retreat
A special 3-day weekend retreat for middle school and high school students in grades 6 – 12.  Teen targeted activities are offered to provide a meaningful, healing, and enjoyable experience and meet the needs of this growing and maturing age group while dealing with a loved one's death.  Teens are taught healthy ways to grieve and remember their loved ones in ways that fit their individual needs. Outdoor camping activities on-site are also available, as well as all meals for the 3 days. 
Check back for updated programming information. 
Camp Angel Day Camp
A day camp for children in Kindergarten – 5th grade designed specifically for the development of elementary-aged children.  Special emphasis is given to the delicate needs of grieving children while teaching them healthy ways to grieve and remember their loved ones, all while having fun, as children need to do.  One meal and snacks are available. 
Check back for updated programming information. 
Let Us Bring Camp To You! - For groups of 7 or more children in your area, please contact us for available dates.
Camp Angel Explorer's Club
The mission of Guardian Angel Foundation is to educate and to support all families regarding end-of-life issues, grief and bereavement.  One of the ways we support our younger community members is through Camp Angel for Grieving Children and Teens, for children and teens in grades K-12 who have experienced the death of someone special to them.  When it became apparent early in 2020 that we would not be able to hold our annual camps, we knew that we wanted to develop something that would hopefully be beneficial for children to use at home or in a school setting. 
The Camp Angel Explorer's Club Backpack comes complete with resources, explanations, suggestions, and activities all in a travel or journey theme.  This theme comes from the understanding that when grieving the death of someone special to us, we are on a journey to learn about our grief and emotions as we learn to live without our special person physically here with us.  We hope this guide will help aid your young person and perhaps your whole family through that journey.
While this is not meant to address every issue that may be faced, we hope you will find some helpful hints.  Please utilize the Travel Guide as just that, a guide that will help explain the other parts of the backpack.  There is also a Passport and Map that will assist on the journey.  The Souvenirs, or activities, are meant to give your young person some ways to remember and honor their special person, much like we do at our in-person camps. 
To purchase a Camp Angel Explorer's Club Backpack, please visit our gift shop.