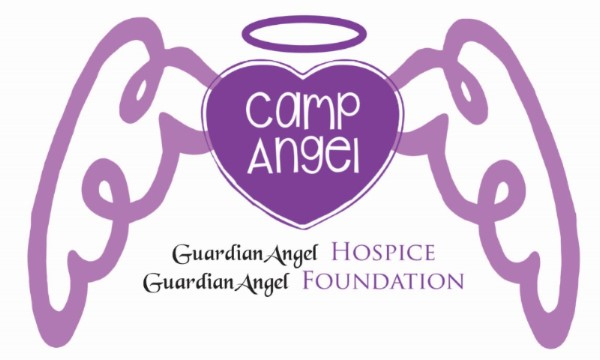 The death of someone we love is a LIFE CHANGING EXPERIENCE

      that forever affects who we are and how we view the world. 

            Grief is the normal response to the death of a loved one.
When children and adolescents are faced with the death of a loved one, the support necessary to guide them through the journey is one that is somewhat different than that of an adult.  Children and adolescents  process situations and events much differently than adults.  They may not realize that it is normal and natural to feel the way they do during the grief process.  Grief may take longer to heal as their development and understanding of death changes as they grow. 
Camp Angel is designed to assist children and adolescents with this  process and provide them a meaningful, healing and enjoyable experience.  Camp provides the opportunity to meet other campers, like themselves, who are learning about and understanding their grief. It's nice to know you are not the only one.
Camp Angel also allows the campers to run, play, laugh, be themselves, and have a great time (which is also very normal in the grief process)!  No matter what level of grief a camper is at, they are understood and accepted.
Camp Angel is staffed by volunteers from Guardian Angel Hospice and the local community.  All volunteers are carefully screened by the Camp Angel Committee and receive training prior to Camp Angel.  A Licensed Nurse will be at all Camp Angel events to assist with basic first aid and needs for all participants.  Camp Tecumseh staff is also on hand during the Teen Retreat to supervise campers for activities such as horseback riding and rock wall climbing.
Camp Angel Teen Retreat
A special 3-day weekend retreat for middle school and high school students in grades 6 – 12.  Teen targeted activities are offered to provide a meaningful, healing and enjoyable experience and to meet the needs of this growing and maturing age group, while they are dealing with a loved one's death.  Teens are taught healthy ways to grieve and remember their loved ones in ways that fit their individual needs. Outdoor camping activities on site are also available, as well as, all meals for the 3 days.  Transportation is provided from Lafayette and Kokomo to Camp Tecumseh in Brookston, IN.
September 21st - 23rd, 2018 - 3 PM Friday to 1 PM Sunday - Camp Tecumseh
Camp Angel Teen Retreat Camper Application
Camp Angel Day Camp
A day camp for children in Kindergarten – 5th grade designed specifically for the development of elementary aged children.  Special emphasis is given to the delicate needs of grieving children while teaching them healthy ways to grieve and remember their loved ones, all while having fun, as children need to do.  One meal and snacks are available.  Day Camp locations are in Kokomo, Lafayette, and Logansport.
Dates for 2018 Camp Angel Day Camps will be announced in Spring of 2018!